Hi-Speed Steel & Carbide Form Tools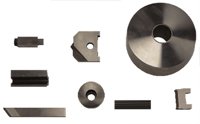 Wedge-Mill Tool has a long and proud history of manufacturing high speed steel form tools. WMT has helped many long term customers with their tooling needs by offering expedited deliveries, high quality and competitive prices. WMT stocks a wide variety of high speed steels such as M-2, M-4, M-42 and T-15 which helps to expedite orders. Understanding the needs of customers by offering shorter delivery times is just one way that WMT listens and responds to their customers.
---
Dovetails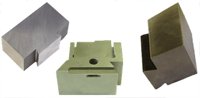 Wedge-Mill Tool has been manufacturing quality dovetails for over 20 years. WMT makes both carbide tipped and high speed steel dovetails in a variety of sizes for your manufacturing needs. Our grinding and milling departments have highly skilled long-term employees who can produce precision dovetail products in a timely manner.