Tooling and Precision CNC Machining MI
---
Wedge-Mill Tool is committed to building a reputation of being a quality tooling, assembly parts, and precision manufacturing company. We will accomplish this through our commitment to ISO9001:2015 and by setting the following goals:

Minimizing our scrap costs

Improving our on-time delivery

Reduce customer returns

Latest News:

Why Wedge-Mill?

Fast, flexible service to OEMs, automotive, aerospace, foundries, healthcare and the military

With so many companies providing high-quality CNC machining and metal manufacturing services, why choose WMT? It comes down to trust. We are proud of the fact that so many of our customers have trusted us for 10, 15 and 20 years or more. That kind of loyalty is rare in today's economy, but it is a ringing endorsement both of what we do and how we do it.

When you work with us, you can expect the highest quality available. You can expect the kind of attention to your needs that is hard to find: we are versatile and responsive. If you need a part turned around quickly, we'll put the strength of our entire organization behind getting it done.

We have a long record of innovation in quality, processes and production. Our people have hundreds of combined years of experience machining metals and plastics. They are not afraid of new challenges.

We've been supplying carbide tipped, high-speed steel, helical and spirate blades to manufacturing companies for over 35 years. That's something that not many companies today can say. Through this time, our capabilities have grown with the needs of our customers. Today, we have the people and technology to machine complex, tight-tolerance, sophisticated products from aluminum, plastic and a variety of steels and non-ferrous metals. We have 3rd, 4th and 5th axis capabilities on our milling machines to handle customer requirements. To support the just-in-time needs of our customer, we inventory many common and unique materials on site. We can handle any quantity: from a single rapid prototype to thousands of parts.
Contact Us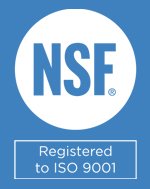 Testimonials
"B. C. MacDonald has been an industrial distributor in the Mid-West for over 80 years. Our reputation is not only as a supplier, but that we partner with our customers to provide better cutting tool and gaging solutions. We have been working with Wedge-Mill Tool since 2001. Our discovery of Wedge-Mill came about through the need of some "obsolete" tooling. One of our customers, a user of specialty milling cutter inserts, was trapped into high prices, and lead times in excess of 9 months by their original supplier. Since the inserts were very specialized, the customer had become a "hostage" of the vendor. Wedge-Mill was able to make these same inserts in 5 weeks, at a much lower cost (the customer couldn't divulge the exact savings, but confided that it was over 40%). Since that time, we supply a wide variety of similar tools for the customer. Wedge-Mill's quality and exemplary customer service has strengthened our relationship with one of our best customers. Wedge-Mill has also supplied us with special items, in quantities as small as 20 pieces. In every case, the quality and delivery has been first rate. The staff is friendly, and quick to respond to our requests and questions. I recommend them highly as a source for high quality tooling and production parts."
- Mike Conley
Application Engineer / Sales
B. C. MacDonald & Co.