About - We are Fully Dedicated to Each Customer

Since our founding in 1982, Wedge-Mill Tool has grown from a five-man specialty company to a full-featured manufacturing firm. We've grown from 1,000 square feet of rented space to our own modern 12,000 square-foot production facility, with room to expand. We are committed to meeting the needs of our customers, today, tomorrow and beyond.
Operating in Livingston County, Michigan (in the Metro Detroit Area), we are convenient to I-96, close to Ann Arbor, Lansing and Flint, so we can offer expedited product delivery and same-day turnaround for many of our services.
Over 100+ Years of Manufacturing Experience
Wedge-Mill Tool is led by a management team that has a combined total of over 100+ years of manufacturing experience. We emphasizes the importance of giving all of our customers excellent service and good value. For these reasons, many of our customers have been doing business with us for over 20 years.
---
Certified:
WMT has been ISO9001 certified since 1996. We are proud of our commitment to quality and continuous improvement of our quality system.
---
WMT is organized into the following departments:
CNC Milling (3rd 4th & 5th axis)
CNC Lathe
Milling
Surface Grinding
ID/OD Grinding

Induction Brazing
Laser Etching
Black Oxiding
Blanchard Grinding
Jig Grind
One of Wedge-Mill Tool's specialties is providing replacement and prototype parts and assembly tooling for short production runs that require quick turnaround times.
Customer: Manufacturing Services Company
Contacted Wedge-Mill Tool right before the Christmas holiday to manufacture 5 pieces each of 3 different complex prototype parts in 2 weeks.

Current supplier was not able to manufacture parts. They put Wedge-Mill Tool's customer at risk with Manufacturing Services Company's customer.

WMT seized the opportunity to help their customer. Employees worked during the holiday break to manufacture parts.

WMT completed the parts within the time frame to customer which satisfied their customer's delivery schedule.
Benefits for the Manufacturing Services Company:
WMT was able to meet their customer's original delivery date to their customer which in turn met their customer's delivery requirement. Wedge-Mill Tool helped the Manufacturing Services Company in building confidence for their customer, ensuring future work from their customer.
---
Wedge-Mill Tool is part of the newly formed Michigan Coast to Coast Tool and Die Collaborative (MCCTD). Wedge-Mill Tool (WMT) is proud to be the first company from Livingston County to be accepted into the tool and die recovery zone program. The...
Read More...
Contact Us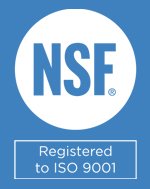 You can print our certificate
here