American-Made Machining Aluminum Shop Near Toledo OH Industries
Searching For the #1 Machining Aluminum Manufacturer around Toledo OH ?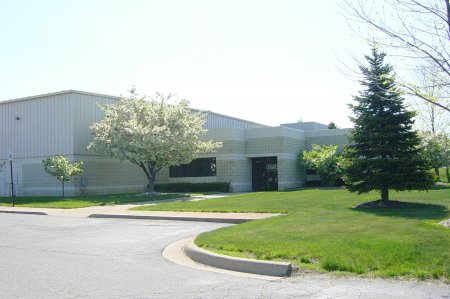 Wedge-Mill Tool is led by a management team that has a combined total of over 100+ years of manufacturing experience. We emphasizes the importance of giving all of our customers excellent service and good value. For these reasons, many of our customers have been doing business with us for over 20 years.
Operating in Livingston County, Michigan (in the Metro Detroit Area), we are convenient to I-96, close to Ann Arbor, Lansing and Flint, so we can offer expedited product delivery and same-day turnaround for many of our services.
---
Milling & Machining Blades for Toledo OH Industries
Wedge-Mill Tools manufactures top-quality grinding type milling blades for OEM and end users. Our carbide tipped milling blades include induction brazing with state-of-the-art equipment. With competitive pricing and a higher quality product, Wedge-Mill Tools provide a better value than other milling blades on the market. Our products include grind-type blades, milling blades, cutter milling blades, serrated blades and carbide tipped blades.
Serrated Blades
We manufacture a variety of serration sizes for milling blades. Because we house a large inventory of raw materials and have a variety of tooling for milling blades, Wedge-Mill Tools can offer faster delivery times to our customers. We can mill or grind serrations in a number of materials such as tool steel, alloy steel, high speed steel and a variety of non-ferrous materials.
---

---
Testimonials
Viking Tool & Steel Co. Inc.
"Wedge-Mill Tool and Viking Tool & Steel Co. Inc. have had a special business relationship for over 25 years with Viking acting both as a Distributor and a Manufacturer's Agent for this growing company. Our mutual western New York customers have grown accustom to the quality, service and competitive price of Wedge-Mill's fabrication, machining and tooling products. In manufacturing, people always make the difference, and the leadership team that has been led by John Yaros is hard working, creative, and always pays attention to detail. The chemistry of the people he has molded into their organization, has positioned this company to meet the challenges of the future."
- R. Michael Hacker - President
Viking Tool & Steel Co. Inc.
1039 Niagara Street
Buffalo, NY14213
---
KRB
"We have used Wedge-Mill Tool for a number of years. In this time, we have been extremely pleased with the quality of their work, timely delivery and attention to customer service. Wedge-Mill Tool is at the top of my bidders' list when I am requesting quotes for my special tooling requirements."
- KRB
New York
---
If you're looking for the leading producer of Machining Aluminum around Toledo OH , contact us today!