Top-Quality Jig Grinding Products Around Toledo OH
Trust Wedge Mill Tool For All Your Jig Grinding Products!
Since our founding in 1982, Wedge-Mill Tool has grown from a five-man specialty company to a full-featured manufacturing firm. We've grown from 1,000 square feet of rented space to our own modern 12,000 square-foot production facility, with room to expand. We are committed to meeting the needs of our customers, today, tomorrow and beyond.
Operating in Livingston County, Michigan (in the Metro Detroit Area), we are convenient to I-96, close to Ann Arbor, Lansing and Flint, so we can offer expedited product delivery and same-day turnaround for many of our services.

Reman (Remanufactured) Parts
Wedge-Mill Tool in Brighton, MI is a metal machine shop with precision tooling and casting capabilities. With high quality control standards and fast turn-around times, when you need a prototype cast in metal, plastic or aluminum, give us a call. Our build to print tooling and mold making offers customers the option of using low cost injection molds for prototypes. We can cast new tools from a blueprint or sample. Our process includes first piece wax inspections and final inspections that include chemical and physical non-destructive testing. Some of our finishing services for metal cast tools are black oxidizing, laser etching and Blanchard grinding.
With ISO9001 certification and a team of experienced engineers, Wedge-Mill Tools has grown to become one of metro Detroit's leading supplier of custom cutting tools, assembly parts, hardware and cast automotive components. With a 12,000 sf facility, we house a full inventory of metal, aluminum and plastic- making us the first choice for rapid prototyping, low-volume and high-volume orders.
---
Jig Grinding & Laser Etching
When you have a complex shape or a component that requires precision holes drilled, we may rely on Jig Grinding to help produce the part. Using CNC controlled equipment, we are able precisely control internal, external and contour jig grinding.
Permanently label your tools, components or parts with laser etching. We can etch logos, part numbers, names, etc. with precision. Used for identification, traceability, branding and more.
---
Why Choose Wedge Mill Tool For Your Jig Grinding in Toledo OH ?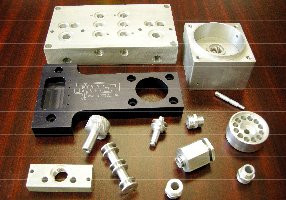 Wedge-Mill Tool is led by a management team that has a combined total of over 108 years of manufacturing experience. Our president and majority owner, John Yaros, is the last of the five original owners still active in the company. He emphasizes the importance of giving all of our customers excellent service and good value. For these reasons, many of our customers have been doing business with us for over 20 years.
When it comes to quality, WMT delivers. We inspect our work at every stage, from raw material to post production, ensuring only the finest parts make it to the customer. This attention to quality helps keep our costs low: Our company was rated in the top one-third of our industry in controlling scrap by the Michigan Manufacturing Technology Center.
---
Contact us to learn more about how we can help with all your Jig Grinding needs!