High-Quality 5 Axis Machining Services Near Sterling Heights MI
Searching for the Best 5 Axis Machining? Choose Wedge Mill Tool Inc.!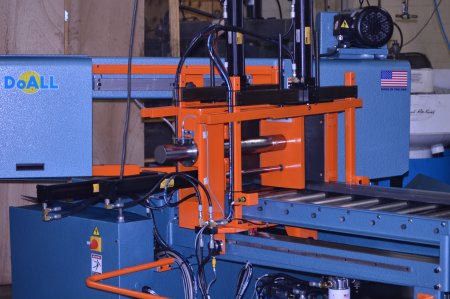 With so many companies providing high-quality CNC machining and metal manufacturing services, why choose WMT? It comes down to trust. We are proud of the fact that so many of our customers have trusted us for 10, 15 and 20 years or more. That kind of loyalty is rare in today's economy, but it is a ringing endorsement both of what we do and how we do it.
Operating in Livingston County, Michigan (in the Metro Detroit Area), we are convenient to I-96, close to Ann Arbor, Lansing and Flint, so we can offer expedited product delivery and same-day turnaround for many of our services.
---
Quick 5 Axis Machining Turnaround Time for Sterling Heights MI Industries
When you work with us, you can expect the highest quality available. You can expect the kind of attention to your needs that is hard to find: we are versatile and responsive. If you need a part turned around quickly, we'll put the strength of our entire organization behind getting it done.
We've been supplying carbide tipped, high-speed steel, helical and spirate blades to manufacturing companies for over 30 years. That's something that not many companies today can say. Through this time, our capabilities have grown with the needs of our customers.
Some of the common replacement parts we manufacture are:
Wedges
Clamps
Rest Buttons
Shim Seats
Differential Screws
Lock Pins
Cam Pins
Chip Breakers
and More!
---
5-Axis CNC Machining
Have a complex part? We can produce it using our 5-Axis CNC Machine. Using a model or print, we can perform multi-axis machining from one solid material. We are no longer limited to the time-consuming tradition of casting of the part. Because the part can be made from a single solid material, there is only one set up, saving time, reducing operator error and lowering the overall production cost.
---
CNC Machining
Wedge-Mill Tools has invested in a variety of state-of-the-art CNC Machines to manufacture simple to complex parts with the high-quality and tight-tolerances our customers require. Each of our technicians has the experience it takes to consistently turn out prototypes and high-volume orders in a very short timeframe. We can create your parts out of a variety of metals from different grades of alloy steel, carbon steel, stainless steel and high speed steel, to aluminum and plastic.
---
If you're looking for top quality precision assembly parts, cutting tools and hardware in Michigan, call Wedge-Mill Tool. We've been the area's first choice for short production runs of replacement parts, prototype parts and assembly tooling for more than 30 years. We have the capability to fulfill low-volume and high-volume orders with consistency and accuracy. We have the machinery and experience to work with many materials. Common materials we work with include, different grades of alloy steel, carbon steel, stainless steel, high speed steel, aluminum and plastic.
---
Looking for a recommended tooling & manufacturing company in the Midwest? Contact Wedge Mill Tool!